CapCut video editing platform has more than 500 million users and is growing very fast. The CapCut app is prone to several difficulties because of its enormous user base. If CapCut isn't working, we have created a step-by-step tutorial to cure all of the app's issues and mistakes.
CapCut is a flexible and user-friendly official free video editor and video maker for TikTok.
Capcut is not loading correctly
It happens frequently that the app server goes down, which results in a loading problem or error and makes you question if Capcut is down at the moment. For information on app outages, visit the Twitter handle for the CapCut app or any other social media handle of Capcut.
You may check the Downdetector to see whether the app is down to confirm the server status. To provide real-time server status updates, the down detector gathers information about the app's functionality from a variety of sources.
You can wait a bit in this situation, then try again. These servers almost never go down or require maintenance. These servers often come back online in a short period of time.
Connection problem, loading error, server error, screen freeze, and ping issue
One of the most frequent issues with mobile devices and tablets is a black or white screen. When the application loads, you may occasionally see a blank screen when you first use it. The app may then terminate with or without an error notice.
See Also: How to Solve CapCut Templates Not Showing Problem?
The methods listed below should be followed to resolve these kinds of problems:
There can frequently be an issue with an app's loading. Close any app that is open on your smartphone right now, including those that are running in the background, to resolve this. Reopen the app now. That could work flawlessly this time.
By holding down the power button for a long time, you can restart your device. Afterwards, try reopening the app. This time, the app could function correctly.
The software should be uninstalled and reinstalled if neither of the previously mentioned approaches was successful in resolving the issue.
The ability to restore files and settings from an iCloud backup is available in Apple's iOS. After entering in with the same email address on Android, the data can be recovered.
Login issue or account related issues
If you are having trouble logging onto CapCut App, you may try double-checking your login information. You might log in with the wrong credentials, which could cause problems.
You can fix this by checking your login credentials, or you can log in by providing your cell number, getting an OTP, and then logging in using the OTP.
Visit the official website of the third-party social networks you're using to log in, such as Facebook, YouTube, and Google, to make that the service is operational.
Your account may be banned or deleted for some inappropriate behavior in extremely rare circumstances. Check the error message to make sure.
Capcut Video Editor App installation issues
Verify the connectivity of your wifi and internet connection.
Please check the storage on your mobile device. The software cannot be installed if your disc does not have enough space.
Make sure the app you're attempting to install is compatible with the Android or iOS version you have.
How to Fix Errors in Capcut?
In order to solve most of the common issues related to Capcut you can use one of the following technique:
Delete the cache and user data for Capcut
Clear the Cache from App Info and log out of your account. You have the option of erasing saved User data in addition to Cache. It will thus get ready to start loading everything from scratch again. This will make it easier to update and reinstall the software on your device.
Moreover, make sure your smartphone has adequate capacity to download or install the CapCut app's necessary updates.
Uninstall and Re-install method
Uninstall CapCut from your device if you are still seeing the issue. This will fix the issue that was producing the error.
Then get the most recent version from the Apple App Store or Google Play Store. The most recent version of the app should function flawlessly after installation.
Rebooting the device
Restart your mobile after deleting the app if the issue or error still exists. Check to see whether your device has any updates available after turning it on. Allow your device to boot up after downloading the most recent updates. After another device restart, download and install the CapCut app. Make sure your device is linked to a stable internet connection and enter the proper credentials.
Check out Capcut for PC if your mobile app is not working. Now it is also available online on the web. You need not install any software on your phone or PC. Just use it on the web.
VPN solution
In some cases the app is banned in your country. In such cases you can use VPN to solve the problem. One of the common problem is "No Internet Connection".
Download and Install any of the popular VPN app onto your phone such as NordVPN, ExpressVPN, Super VPN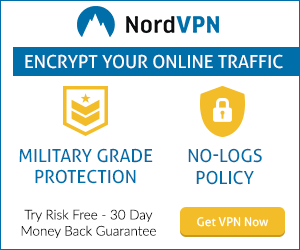 Launch the VPN and connect to one of the countries such as US, UK, Canada, Japan, Australia etc.
Force close the Capcut app and re-launch the app after connecting through VPN
Capcut app is not updating properly in my phone – What to do?
Please make sure that your wifi or mobile data connection is operational. You might not be able to update the CapCut – Video editor software because it is down.
Verify that your phone has adequate storage to accommodate downloading updates. Lack of storage space may be preventing you from updating your apps.
How to solve audio video related problem in Capcut?
If you're experiencing audio issues, check your phone's volume. To determine whether the problem is with your speakers or the app, try using headphones.
If you're having trouble loading videos, please check your wifi network and internet speed.
You can encounter instances where the CapCut app is slow to load, does not work properly, or does not load at all. You can also question how to resolve the capcut no internet connection issue as a result of this.
Initially, you may determine whether or not the Wi-Fi or mobile data connection on your smartphone is operational. This may be verified by seeing if other applications, such Google or YouTube, are operating properly. Check to see if your Wi-Fi or mobile internet connection is active and does not have a "!" sign next to its symbol.
There may be times when a large number of people are using or attempting to log into the app.
This might put more strain on the server and make the CapCut App unresponsive. You have a few minutes to try again. The CapCut app will function flawlessly.
Other Frequently Encountered Issues and their Fixes
Following are the regular problems being faced by the users and the common solutions for the same.
Notifications not functioning properly
Check if notifications are enabled or disabled in your apps' Instructions for CapCut ->Notifications section. Please make it available if it isn't already.
Recheck to make sure you haven't unintentionally silenced the app notification sounds if you don't hear any notification alert noises.
Money Credited in Capcut not added to my balance
The software vendor or developer may need some time to process your purchase and credit your account. Please wait between 24 and 48 hours to check if the money is added to your account. If not, kindly get in touch with the developer business using the contact information on this page.
How to check if Capcut App is down?
You can visit this website to check if capcut.com is down. This is a simple tool used by millions of users worldwide to see if any website or app is down just for them or the entire world.
A lot of times Capcut will be upgrading their servers or testing new features. Because of this reason Capcut app might be down temporarily. However, if you check back in short while it will be back again.
What is Capcut App?
To help you record and snip moments, CapCut provides you with capabilities like video editing, text, stickers, filters, colors, and music. It also gives free advanced features like keyframe animation, smooth slow-motion effects, chroma key, Picture-in-Picture (PIP), and stabilization.
With the help of the CapCut software, you can also make elegant films with additional special capabilities like text-to-speech, motion tracking, auto-captions, and trending styles. Become viral on TikTok, YouTube, Instagram, WhatsApp, and Facebook by showcasing your personality!
CapCut is a completely free video editor and maker tool that has everything you need to produce beautiful, top-notch films. Beginners may quickly get up and running with CapCut while experienced users can take use of all the features required for video editing.
What to do if Capcut is not working properly?
There may be an issue on CapCut's end or on your end if the CapCut app isn't operating correctly, is displaying errors, or crashes often. There are numerous ways to fix this problem and use the app without any interruptions and issues.
You may follow one of the following methods to solve this issue:
Force the app to stop operating in the background by going to the app's settings.
If you want to know whether an update is available, check the Playstore.
Restart your smartphone after downloading the newest version of the app.
Refreshing the data settings will improve internet connectivity.
To clear the app cache and data, go to the device's settings.
Check again your Internet connection
If required, reopen the app and wait a while.
Set the date and time on your device to the most recent values.
Get the most recent software update for your device
If the aforementioned procedures are successful for you, you are ready to go. But, if after carefully following all the instructions you are still unable to launch the app or are experiencing any difficulties, you need to wait for a few hours and check back to see whether the issue has been fixed.
Summary – Final Thoughts
If you require any extra help with your problems, you can speak with the CapCut app customer service staff directly by visiting the official website to better understand your issue.
If you think that this post on the broken CapCut video editing app is helpful, please spread the word to your contacts. You can leave a remark below if you have any concerns or inquiries.